M.K. Sarbievius Courtyard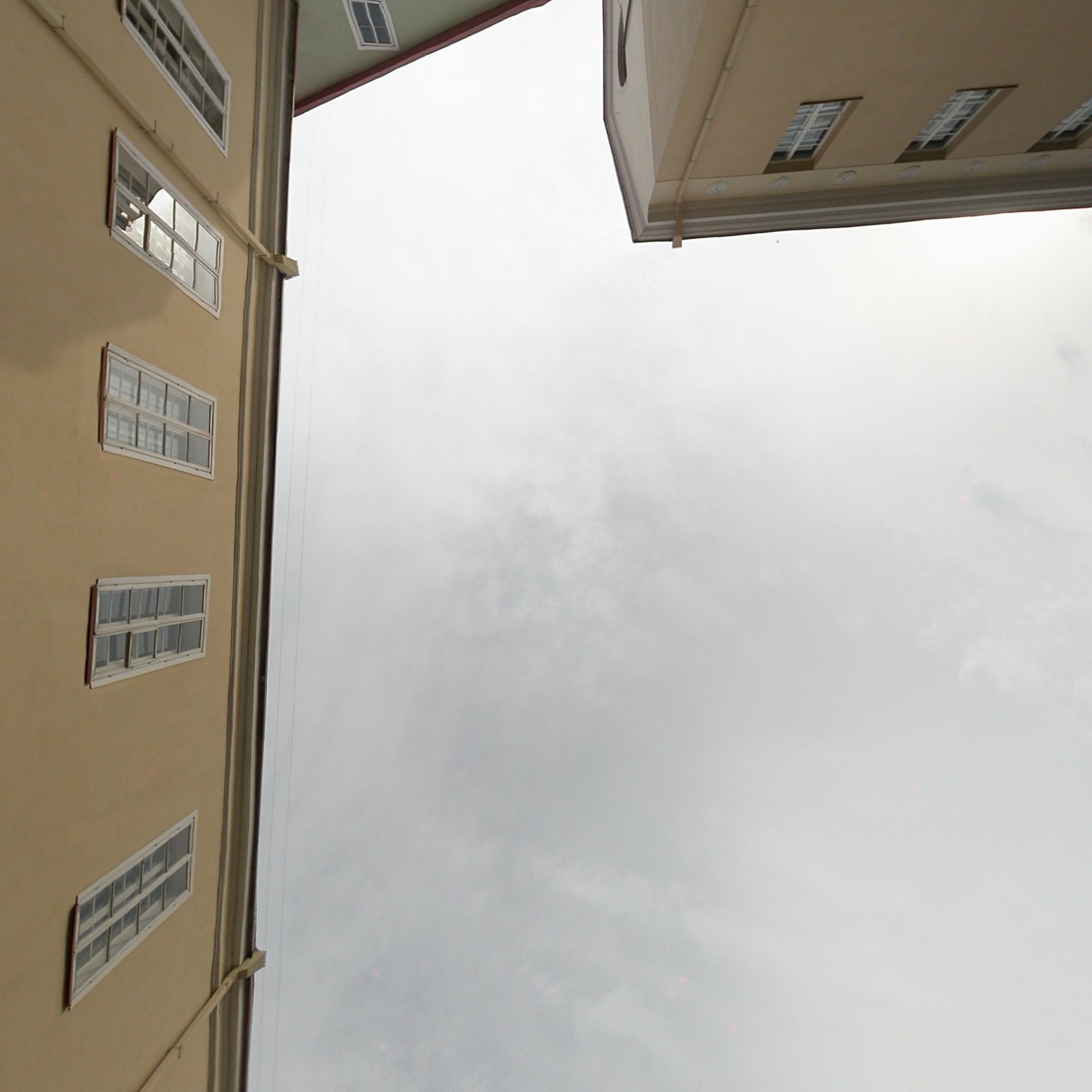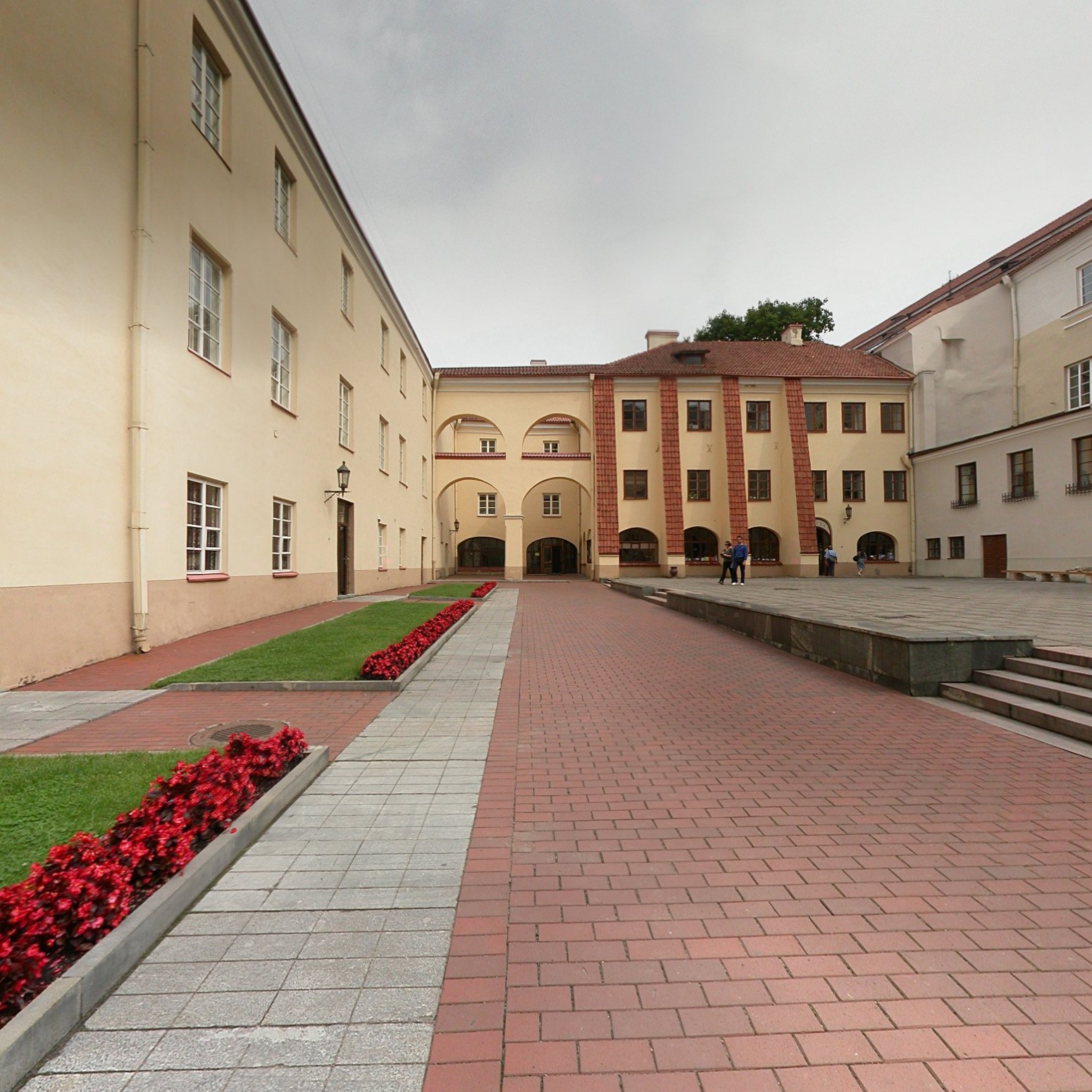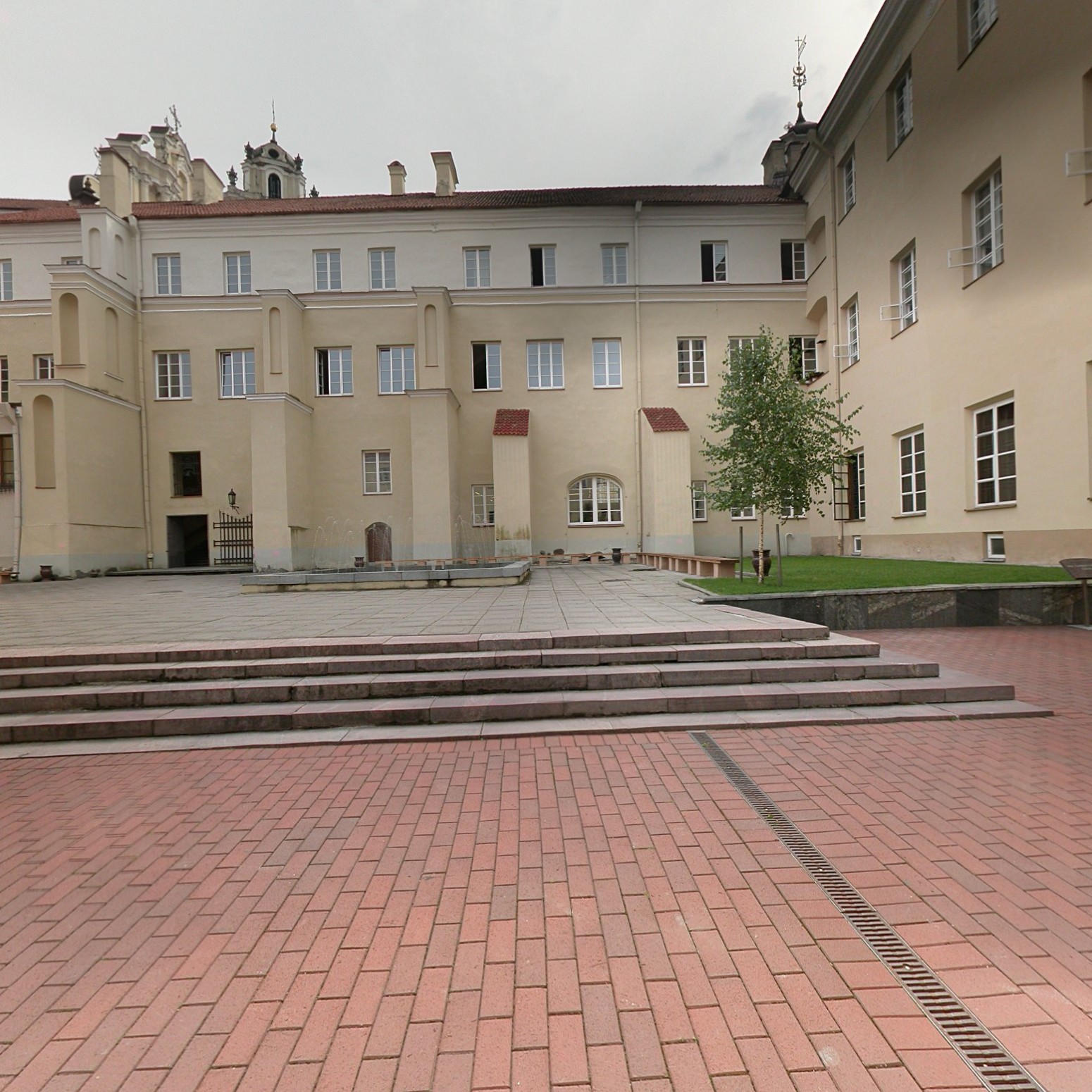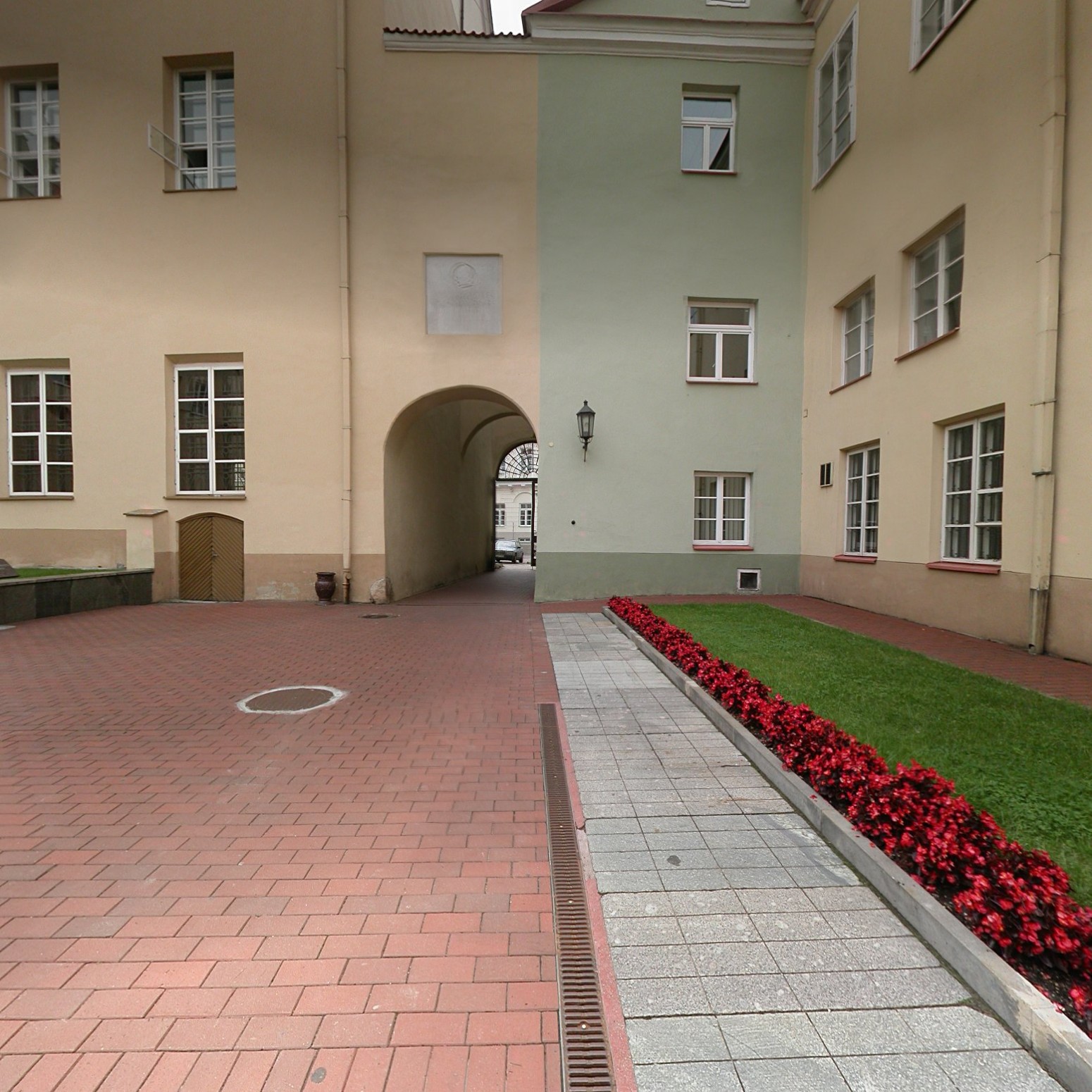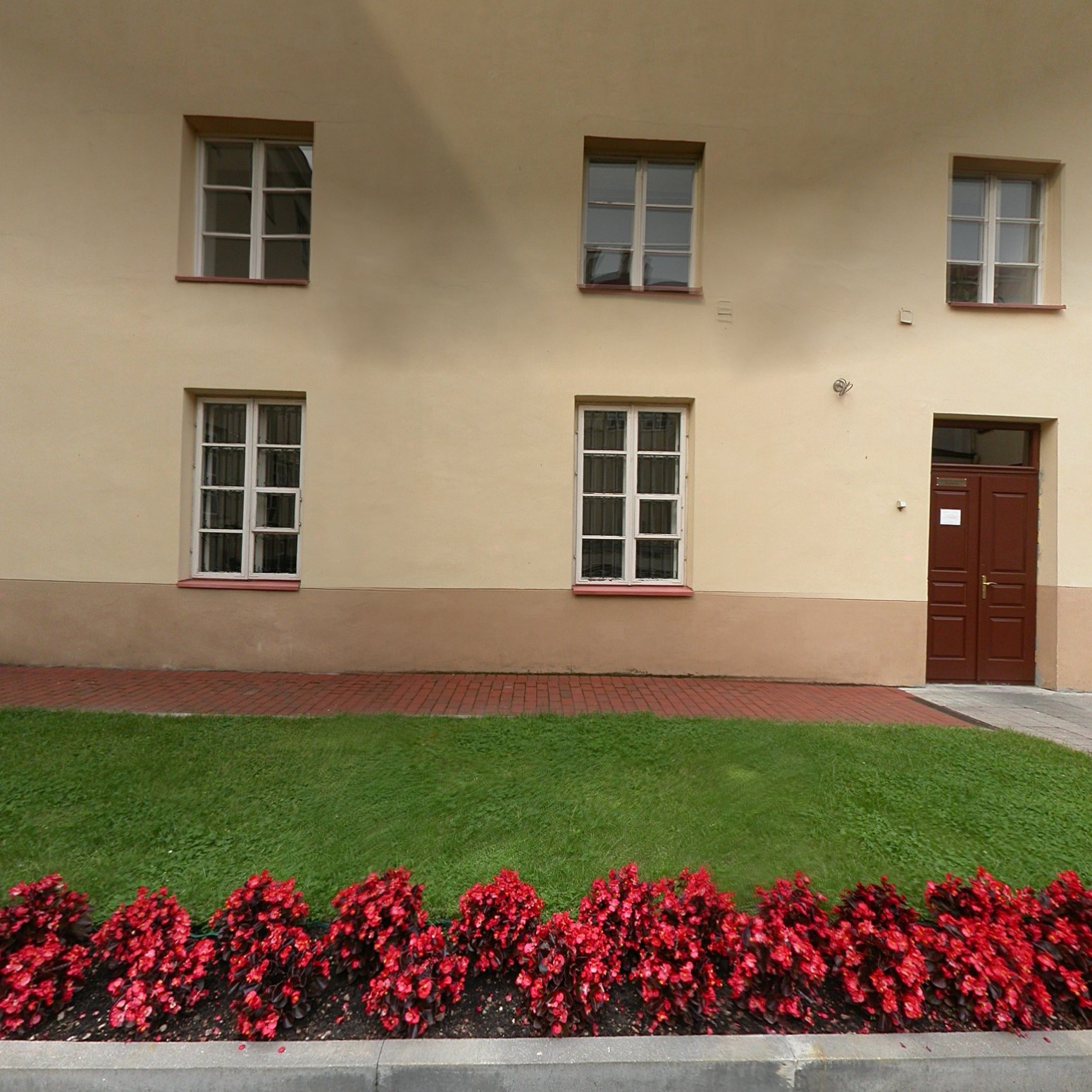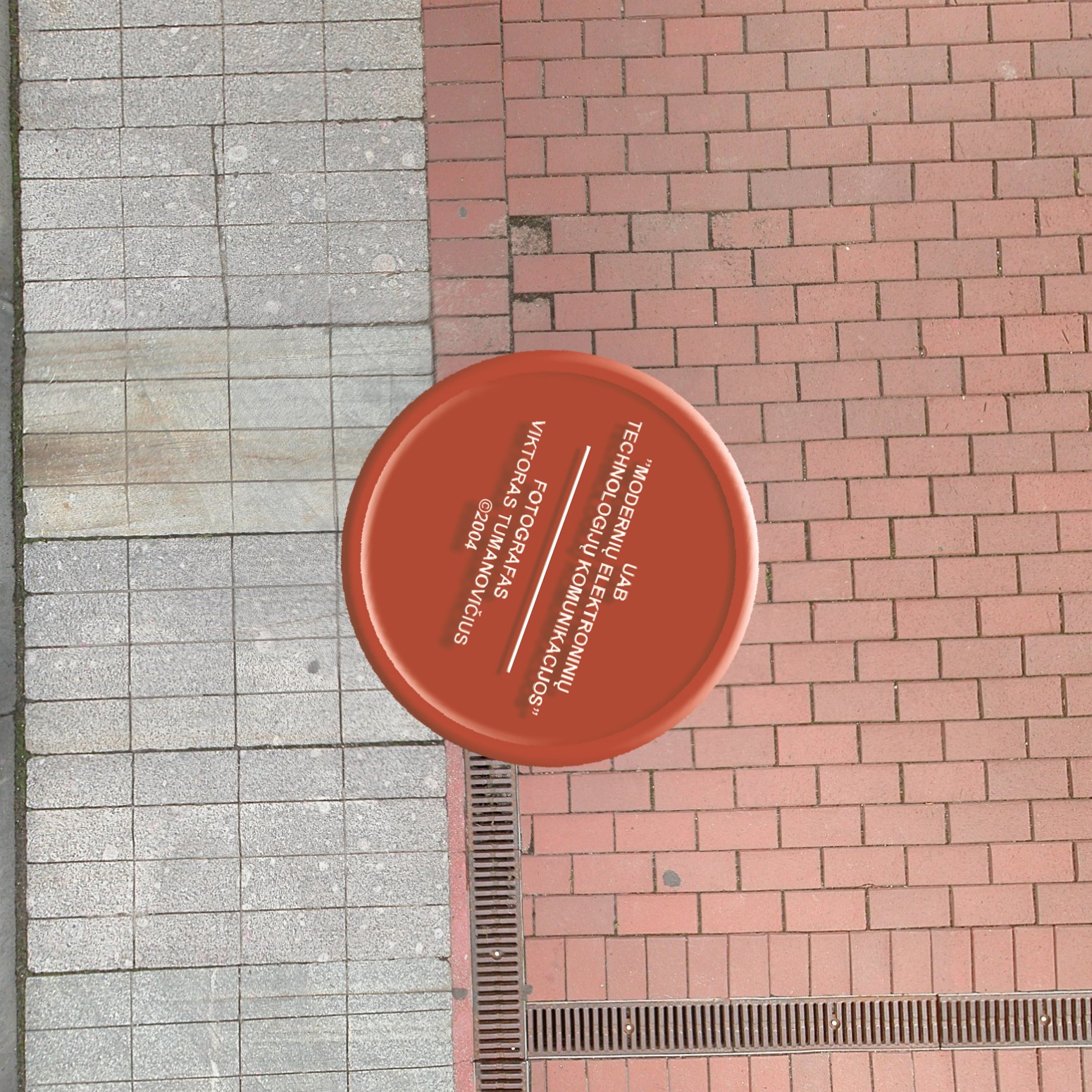 Performer of a musical work: GITARA 015
All panoramas of this object:
Vilnius University (21)
Description
The courtyard is named after Maciej Kazimierz Sarbievius (Sarbiewski), a poet widely known in Europe in the early 17th century, a graduate and professor of Vilnius University. The famous Flemish painter Peter Paul Rubens illustrated two editions of his selected poems in Latin.
Buildings with buttresses and arcades of different styles and periods surround the enclosed courtyard. The bookshop "Littera" is situated in a vaulted chamber with frescos by A.Kmieliauskas. Next to it is the Centre of Lithuanian Studies decorated with frescos by P.Repšys.