Chapel of Aušros vartai (The Gates of Dawn) (read)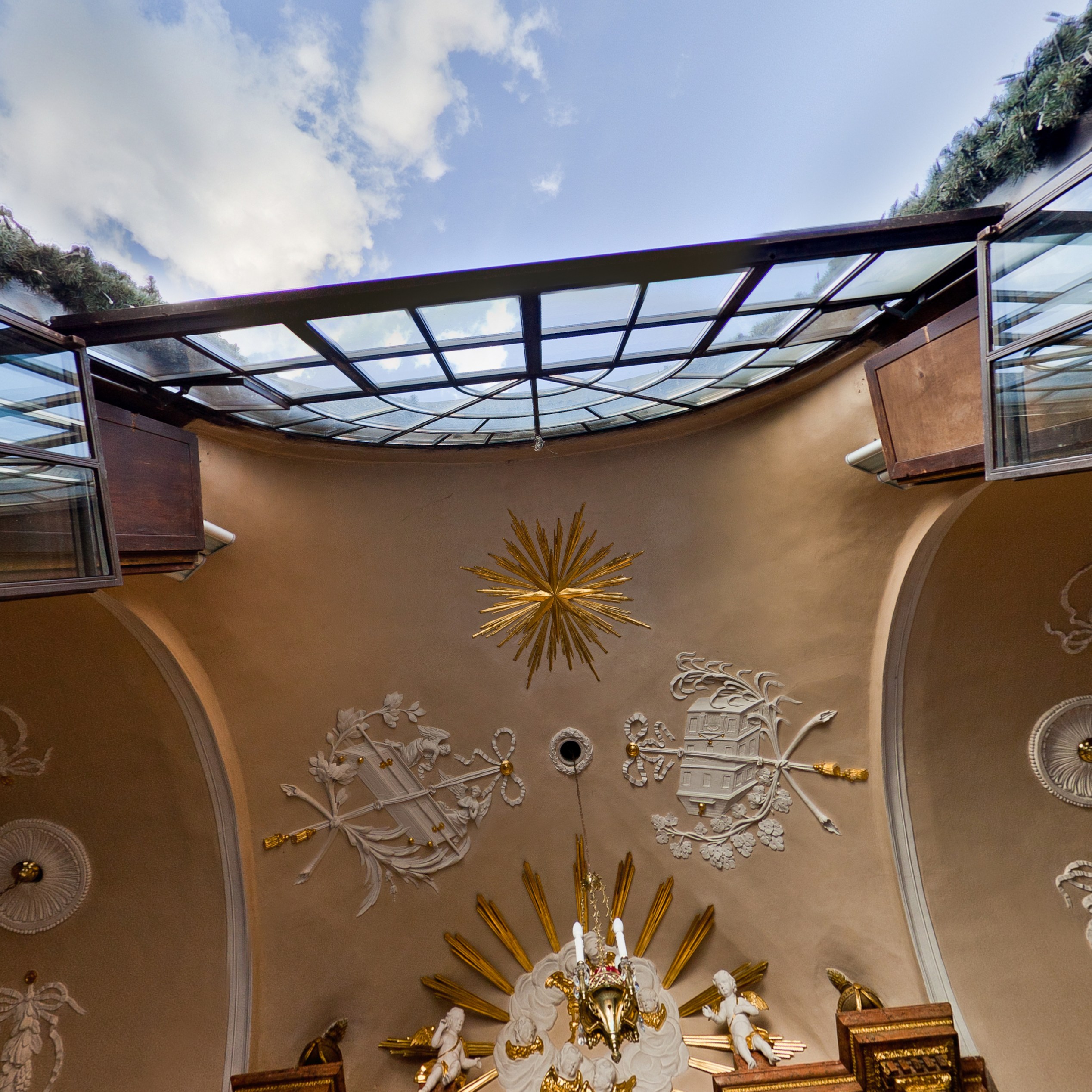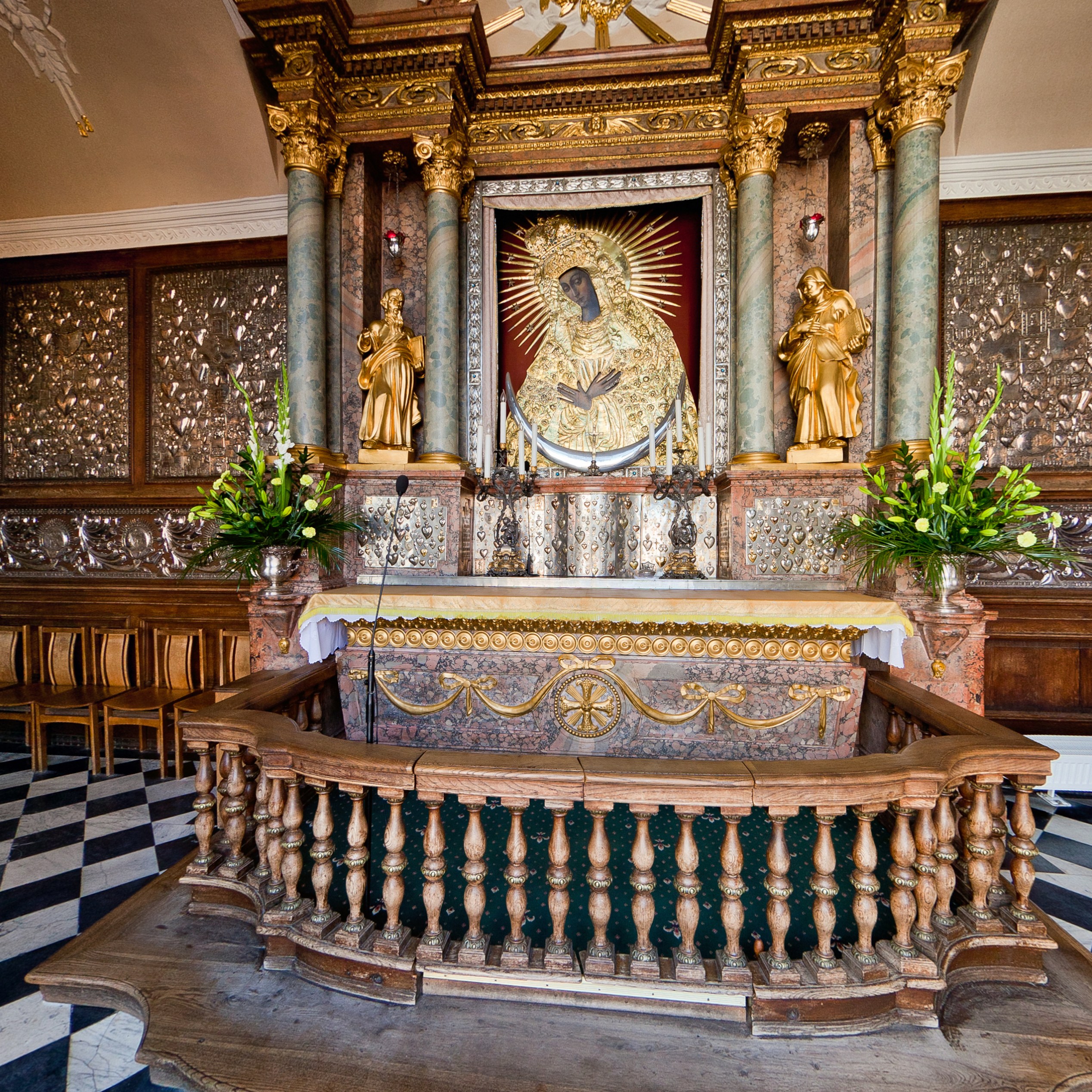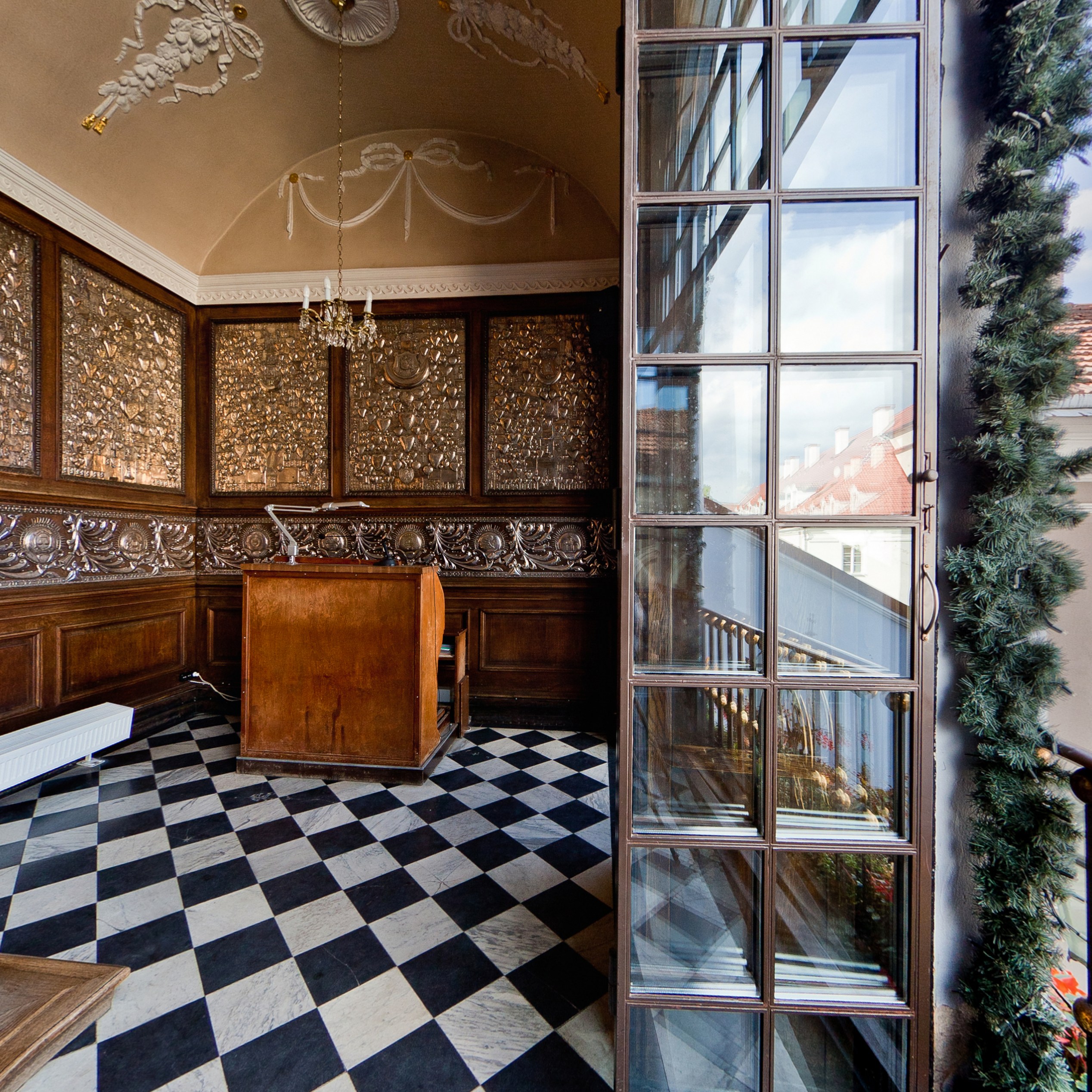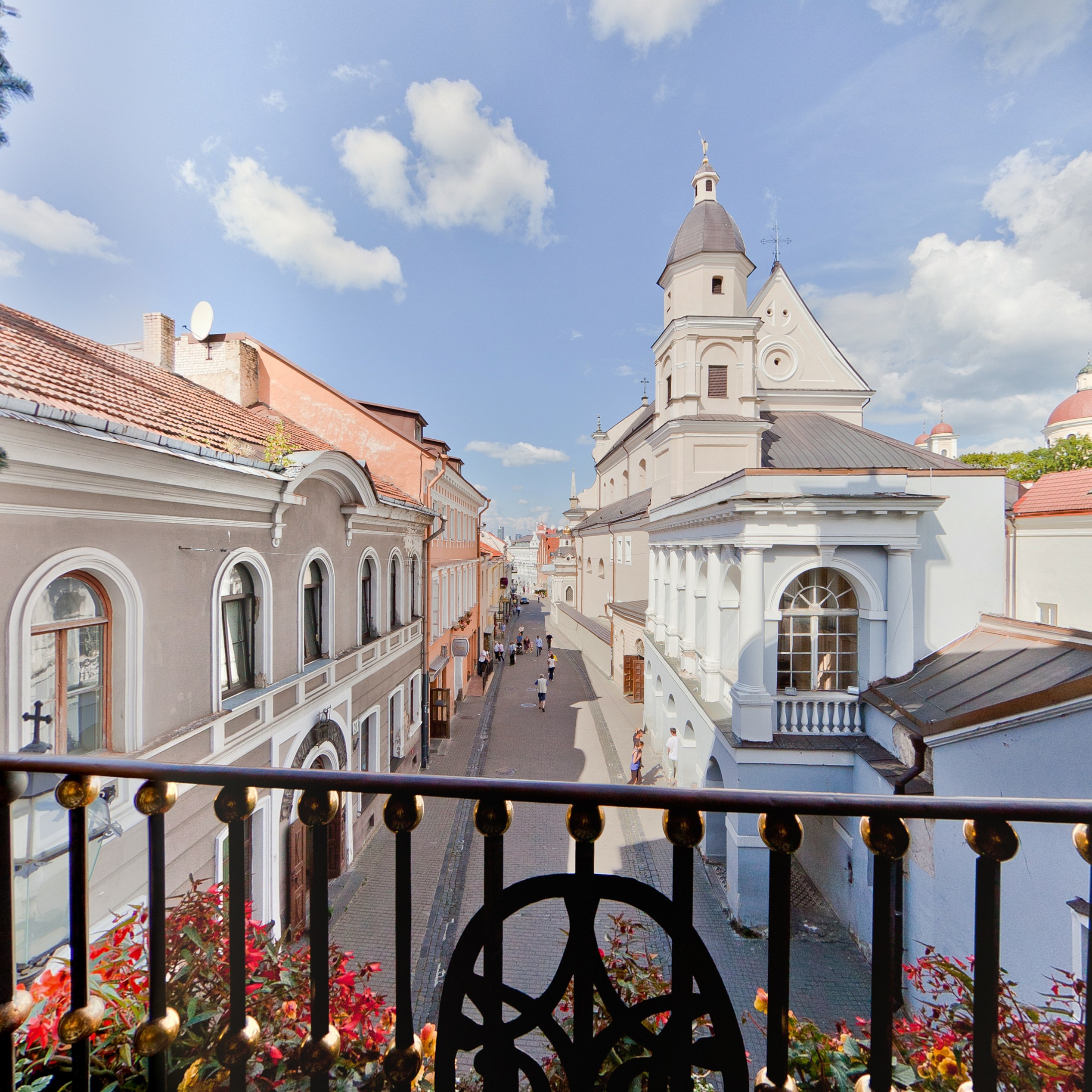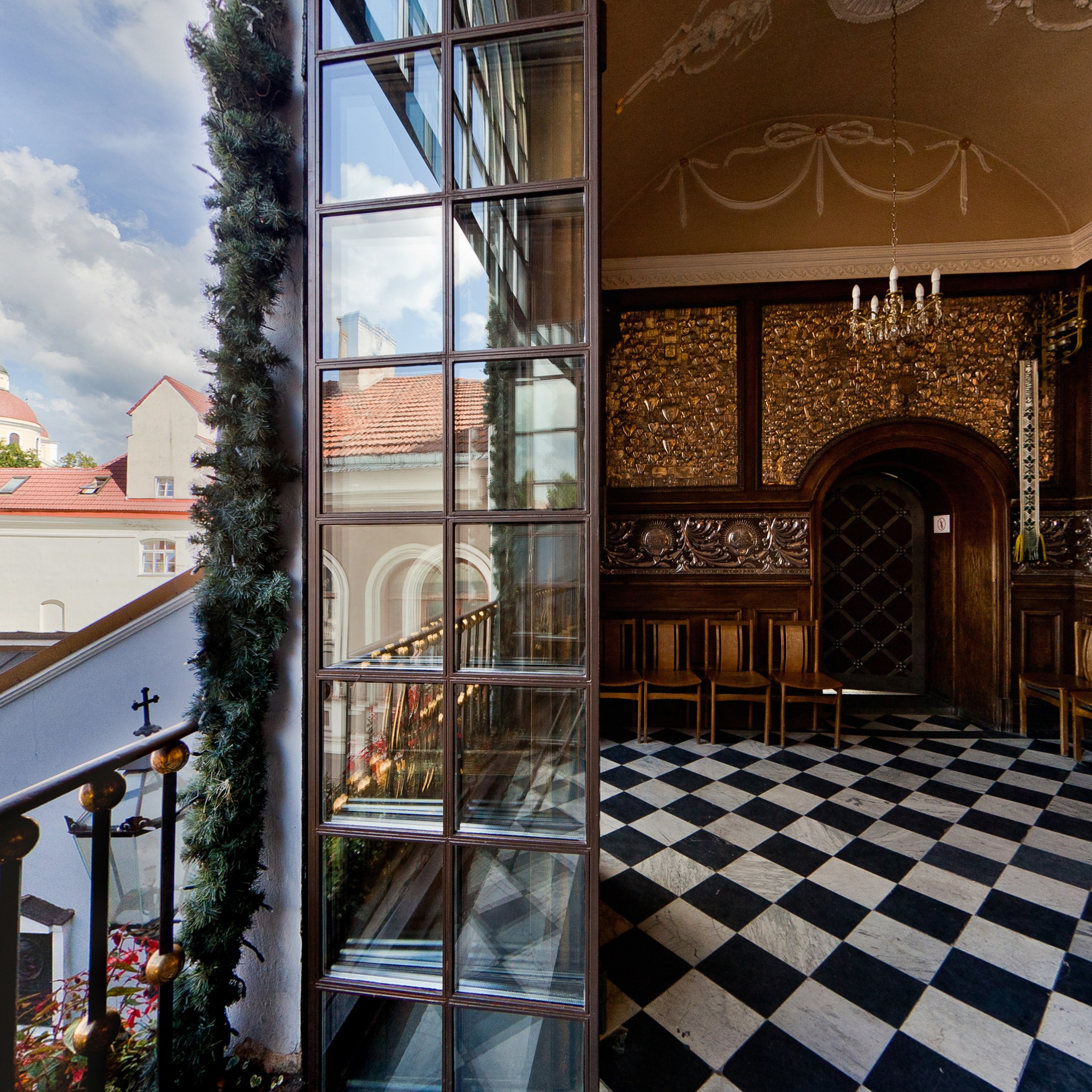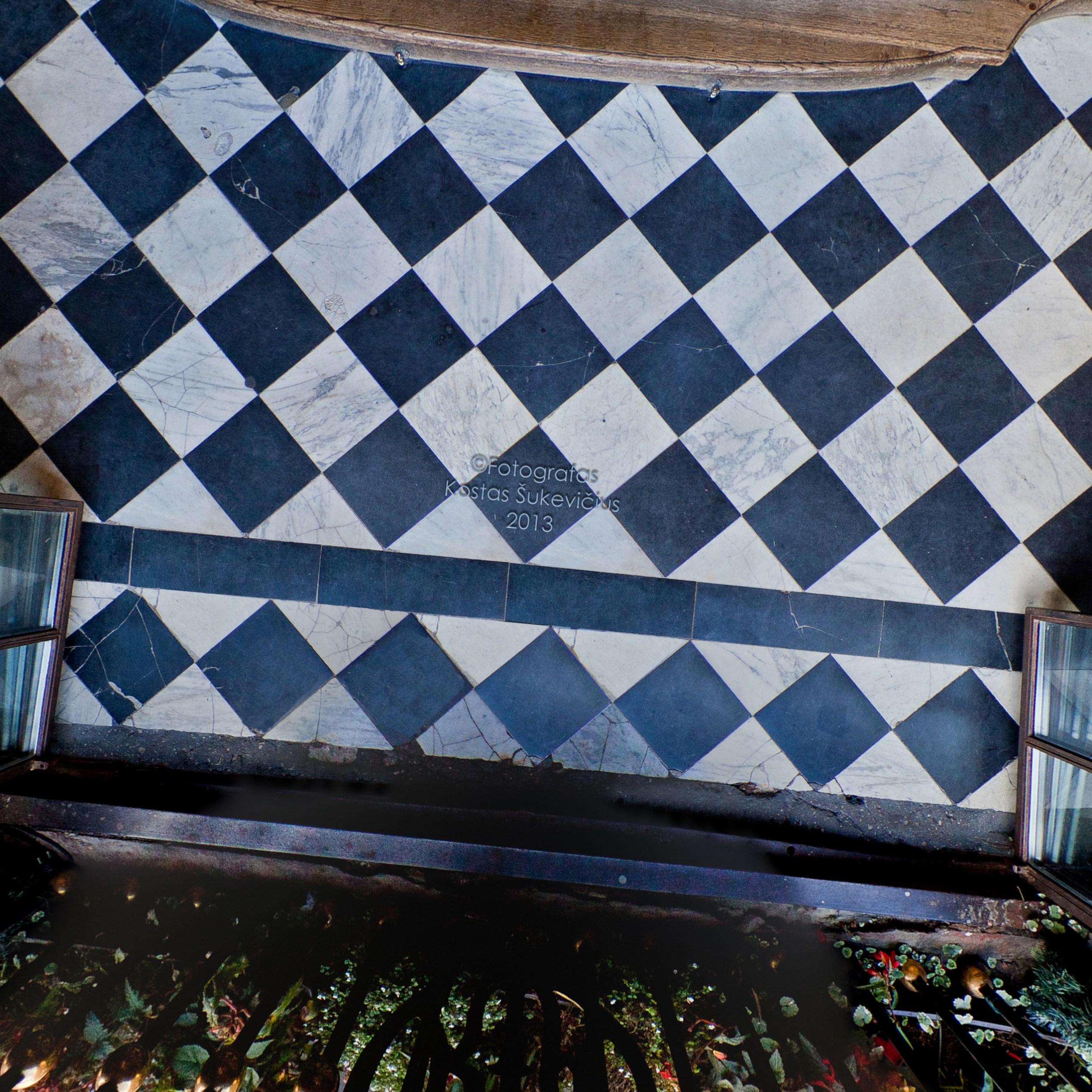 Sound background: Grand Choir of Vilnius Cathedral, choirmaster Remigijus Songaila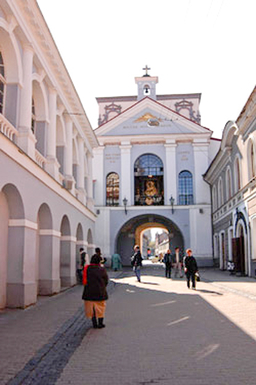 According to the tradition of the Middle Ages, a city defence gate was decorated with pictures of the saints. Vilnius was not an exception. The Medininkai gate had the decorations on both sides. There was a fresca style picture of Christ the Saviour in the central nave of the facade of the gate facing the suburb of the city. The traces of this picture have recently been found in the fall of the nave. Later the picture was replaced by the one painted with oil pains on oak boards and that is preserved in the funds of Picture gallery now. The gate nave facing the city had a picture of Mary painted on jointed oak boards in the 16 th century. The same picture remained in the place until today. It was repainted at the end of the 17 th century and beginning of the 18 th century. Gilded silver setting was made at the end 18 th century. Kanutas Ruseckas sealed the cracks of the picture up. Professor J.Rutkovskis restored the whole picture in 1927. On July 2 nd of the same year the picture was ceremonially crowned.
The pictures of the gate have not been distinguished for any special features. The barefooted Carmelites settled near Medininkai gate in the 17 th century. They started to protect the picture of Mary from 1668. A small wooden chapel was built near the gate in 1671. The picture became famous for its miracles. The wooden chapel caught fire in 1715 and a new baroque chapel was built in its place in 1729. In 1789 Architect P. Rossi added a closed gallery and stairs to the chapel in 1789. During 1828-1829 K.Podčašinskis reconstructed the chapel and the gallery in classical manner that has remained until now.
The Latin inscription "Mater Miseriacordiae, sub tuum praesidium confugimus" ("Mother of Mercy, we fly to thy patronage") was changed into a Polish one after the Poles occupied Vilnius in 1920. The former inscription was restored after the regain of Vilnius in 1939 and a beautiful cross replaced the Polish coat of arm on the other side of the chapel.
Vytautas Šiaudinis
Till toppen