Undergrond Church of the Holy Spirit orthotox Church (read)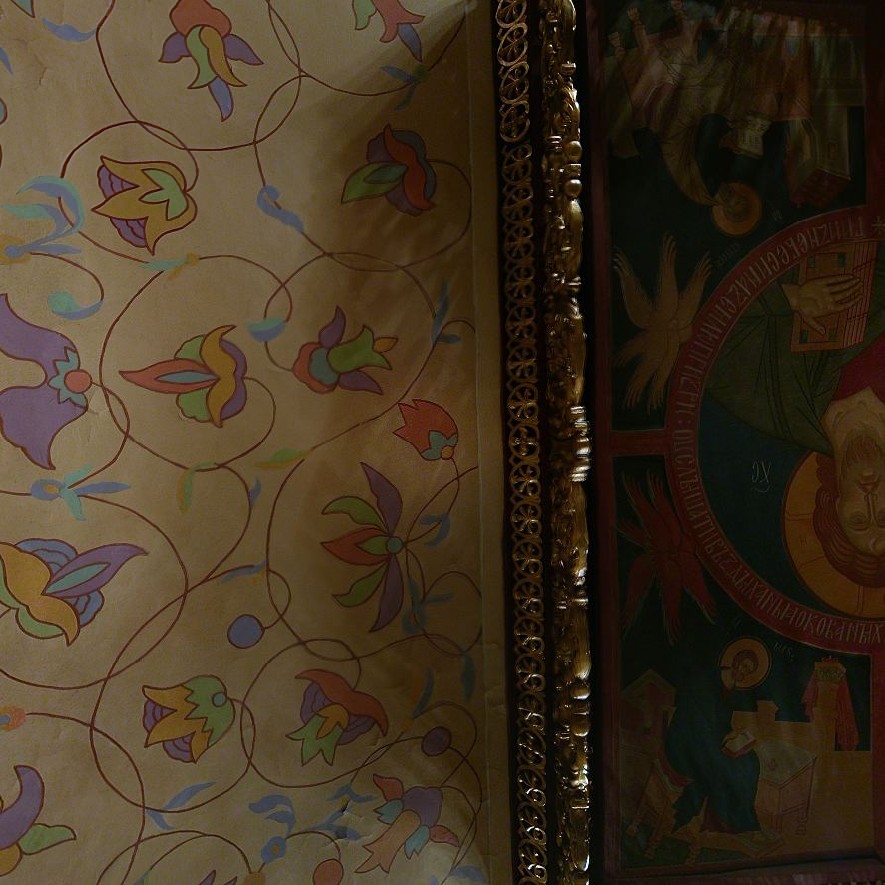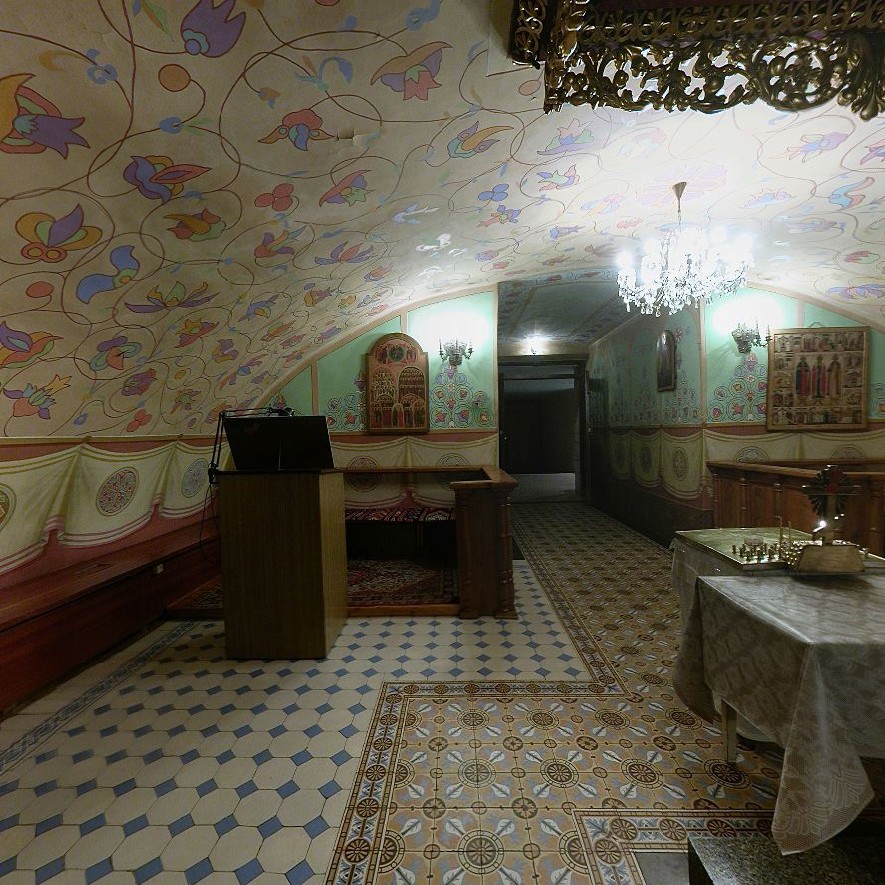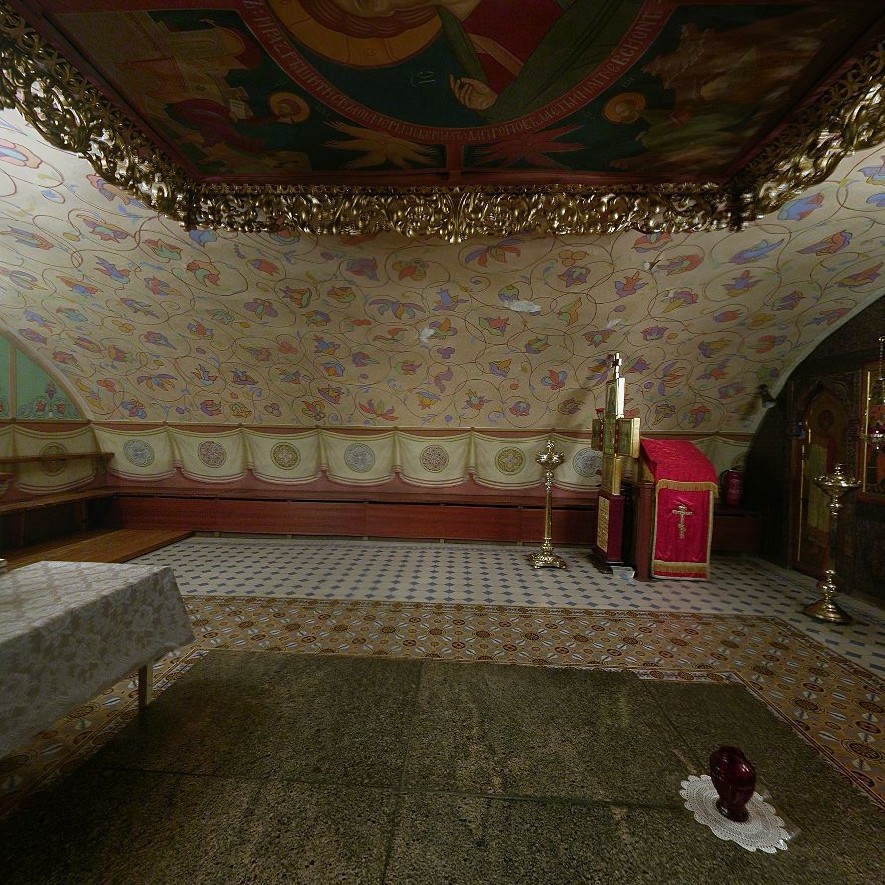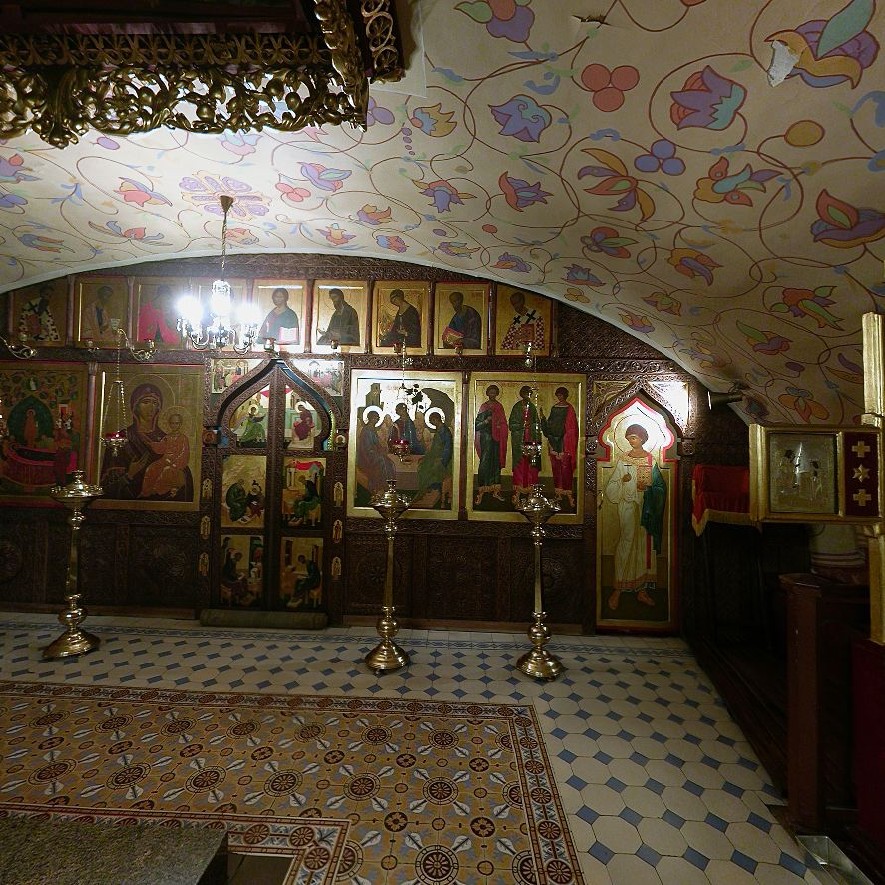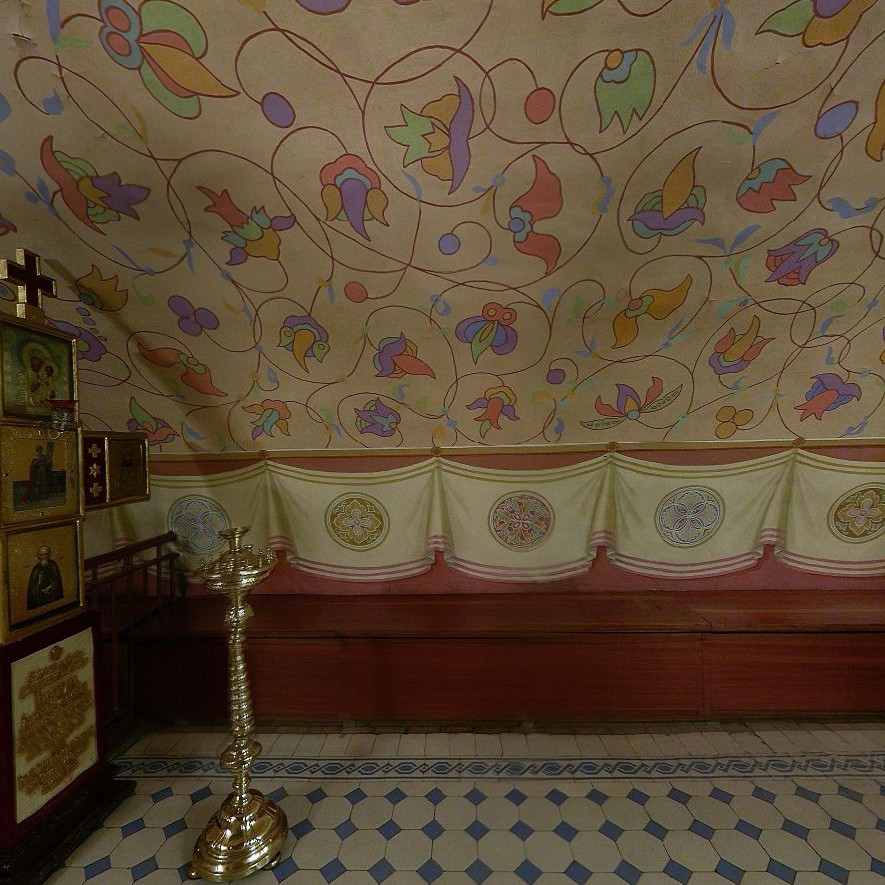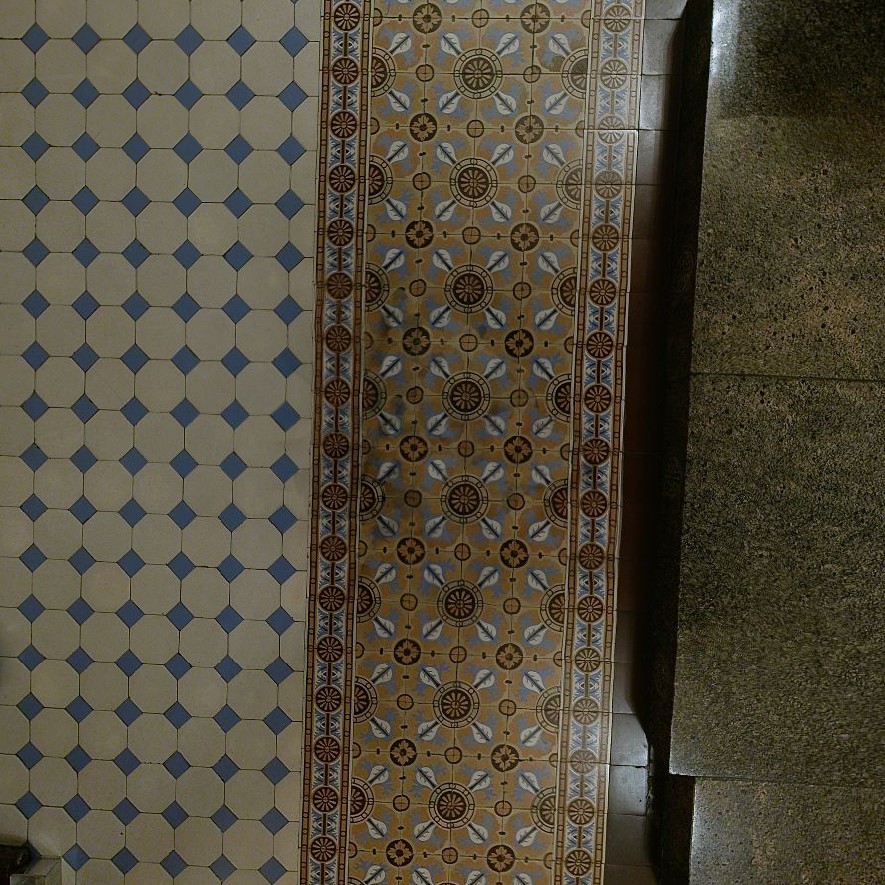 Sound background: Bishop's Choir of the Vilnius Holy Spirit Monastery.
Description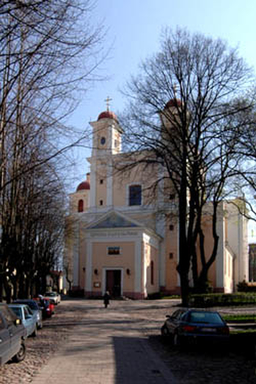 Aušros Vartų St. 10
The orthodox church of the Holy Spirit and the monastery were founded in 1596. The church was wooden at first, but after the fire of 1610 it was rebuilt of brick during 1632-1638. The structure of the church presents the form of a Latin cross popular in Lithuanian church architecture of the 17 th century. The church contains a cupola in the middle, which was not characteristic of Russian orthodox churches. A valuable work of baroque art – the iconostat – built after the fire of 1749 under Architect J.K.Glaubicas' project decorates the interior of the church. The façade of this orthodox church is a unique and important structure. It is a fully completed building with baroque forms containing a baroque fronton with wavy lines situated between the towers and supporting valutas. This façade proves the architect to have been a great artist representing mature Baroque. Unfortunately, following Governor-General M.Muravjov's decree of 1864 the remains of "Latin spirit" were being destroyed in the architecture of orthodox churches, the fronton and the valutas were removed and the building itself damaged. The view has not changed until today. A tall tower with an obelisk shaped cupola on the top – the bell tower – stands near the church.
This church was the only Vilnius orthodox church that did not belong to the Uniates. There is also an entrance to the cellar chapel inside the church. The remains of John, Eustache and Antonio the Martyrs were preserved there until they were taken to Russia in 1915. At first they were kept in the orthodox church of St Trinity, but in fear of desecration by the Uniates the remains were transferred to the church of the Holy Spirit. Metropolitan Juozas Siemaška was buried in the cellar of the chapel in 1868. The monastery stood near the church starting from the end of the 16 th century. The monastery functions today too.
Vytautas Šiaudinis
Till toppen