The Calvaries Church of the Invention of the Cross (Dominican) (read)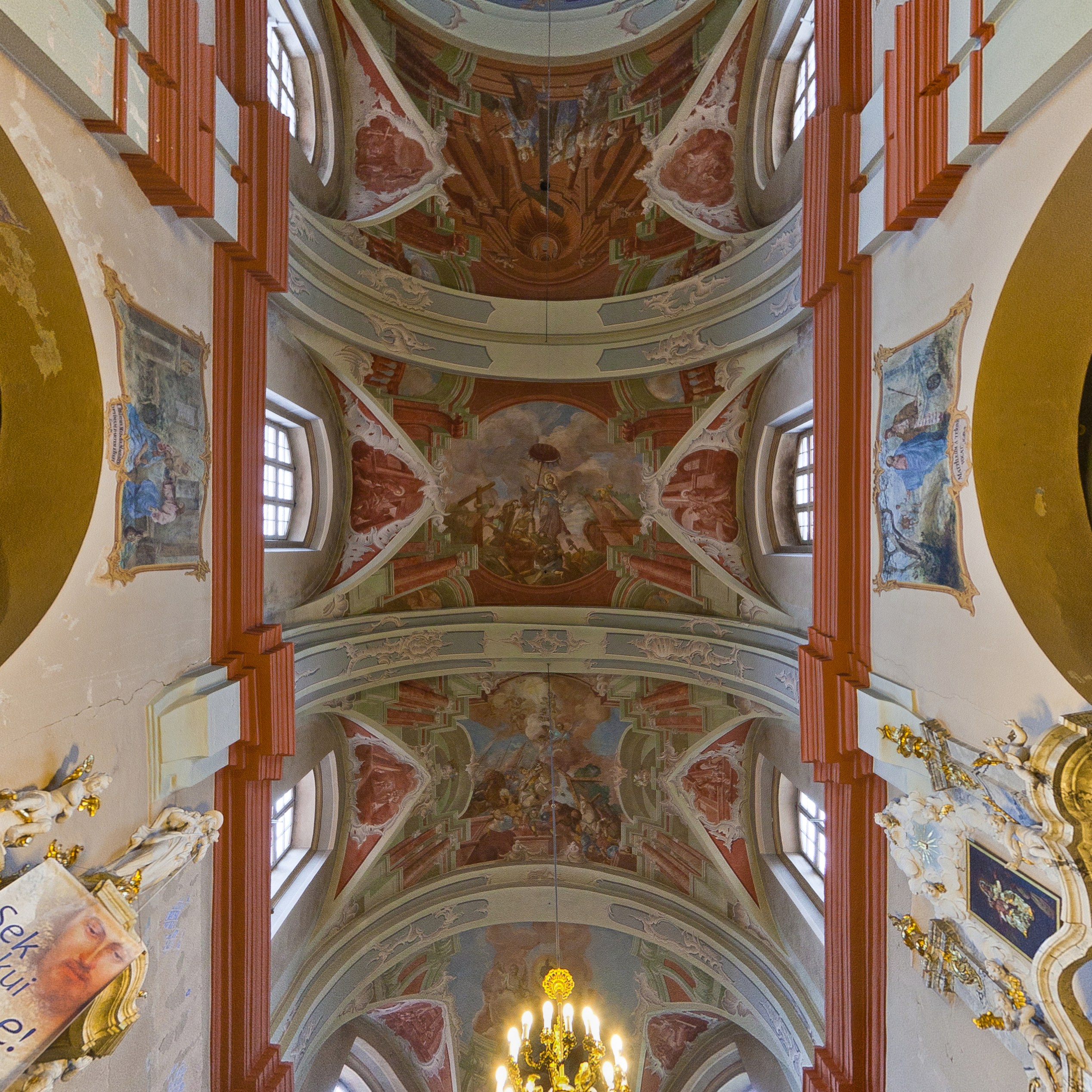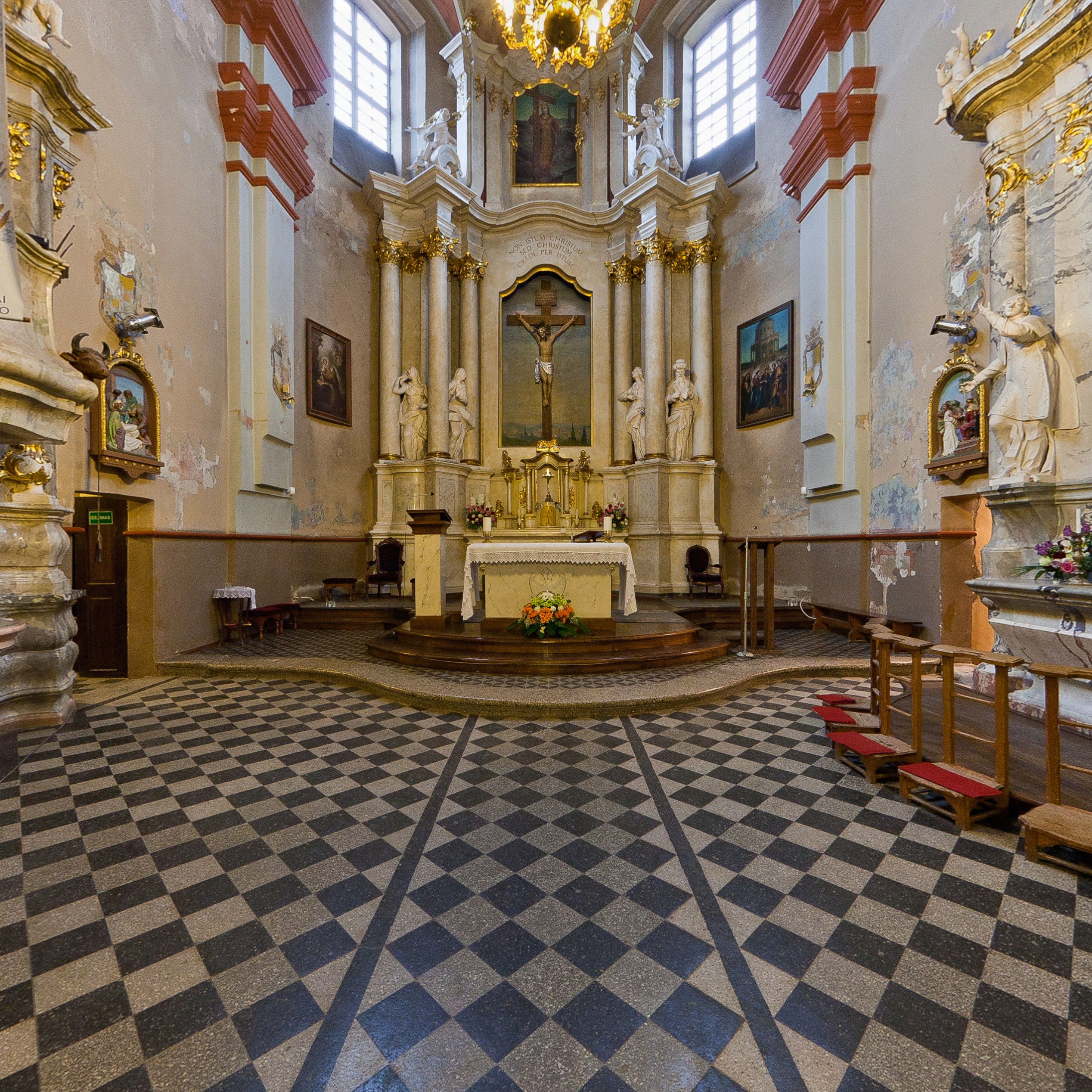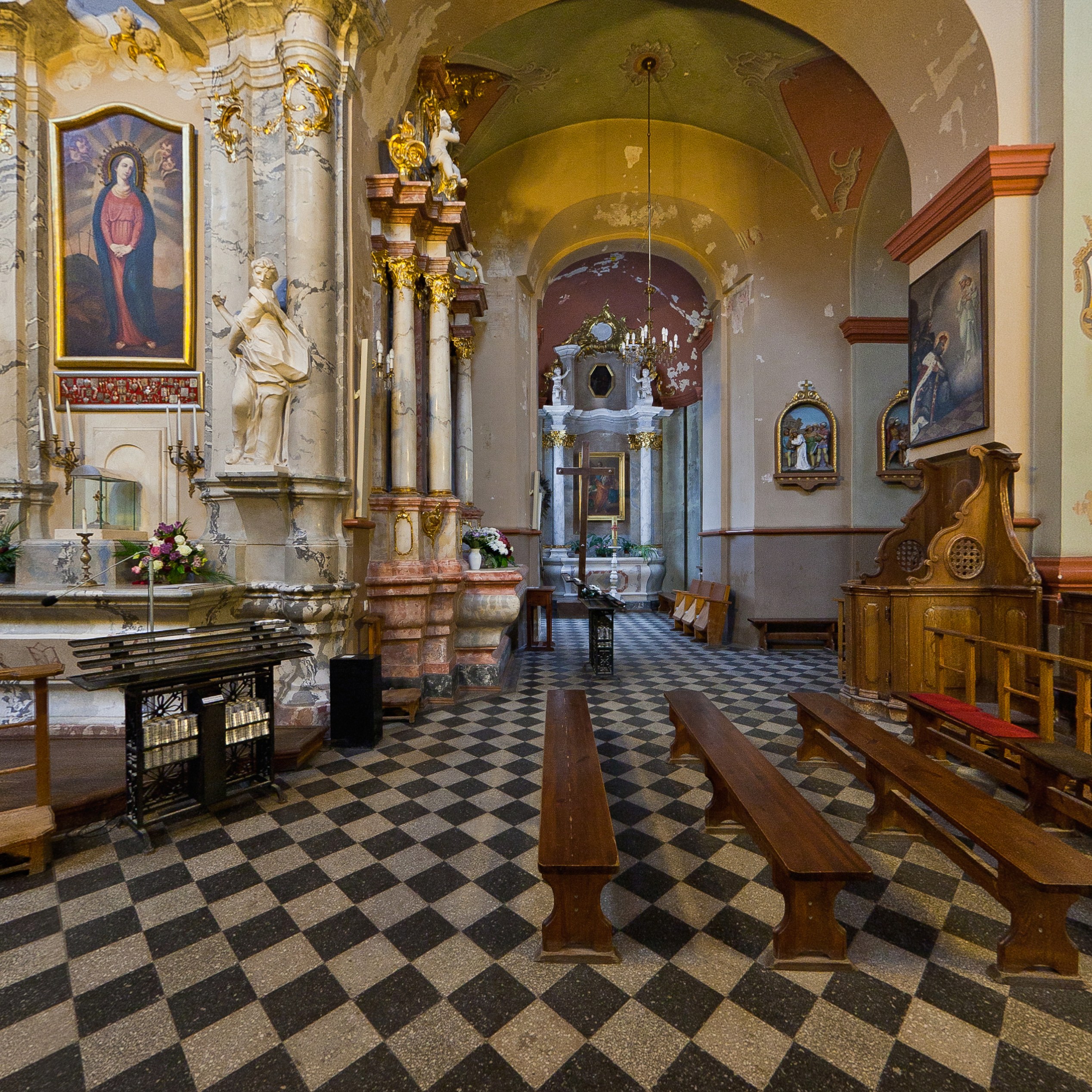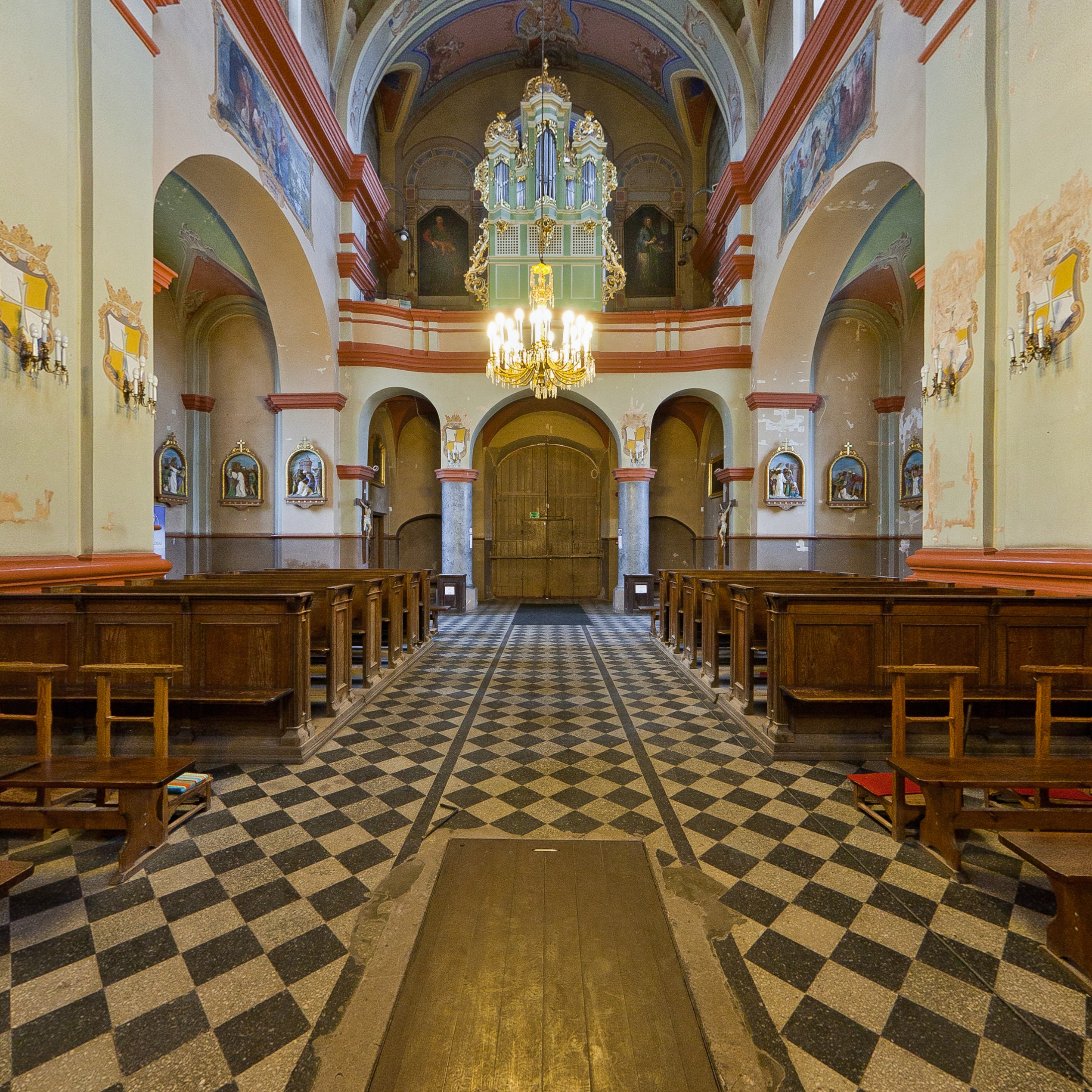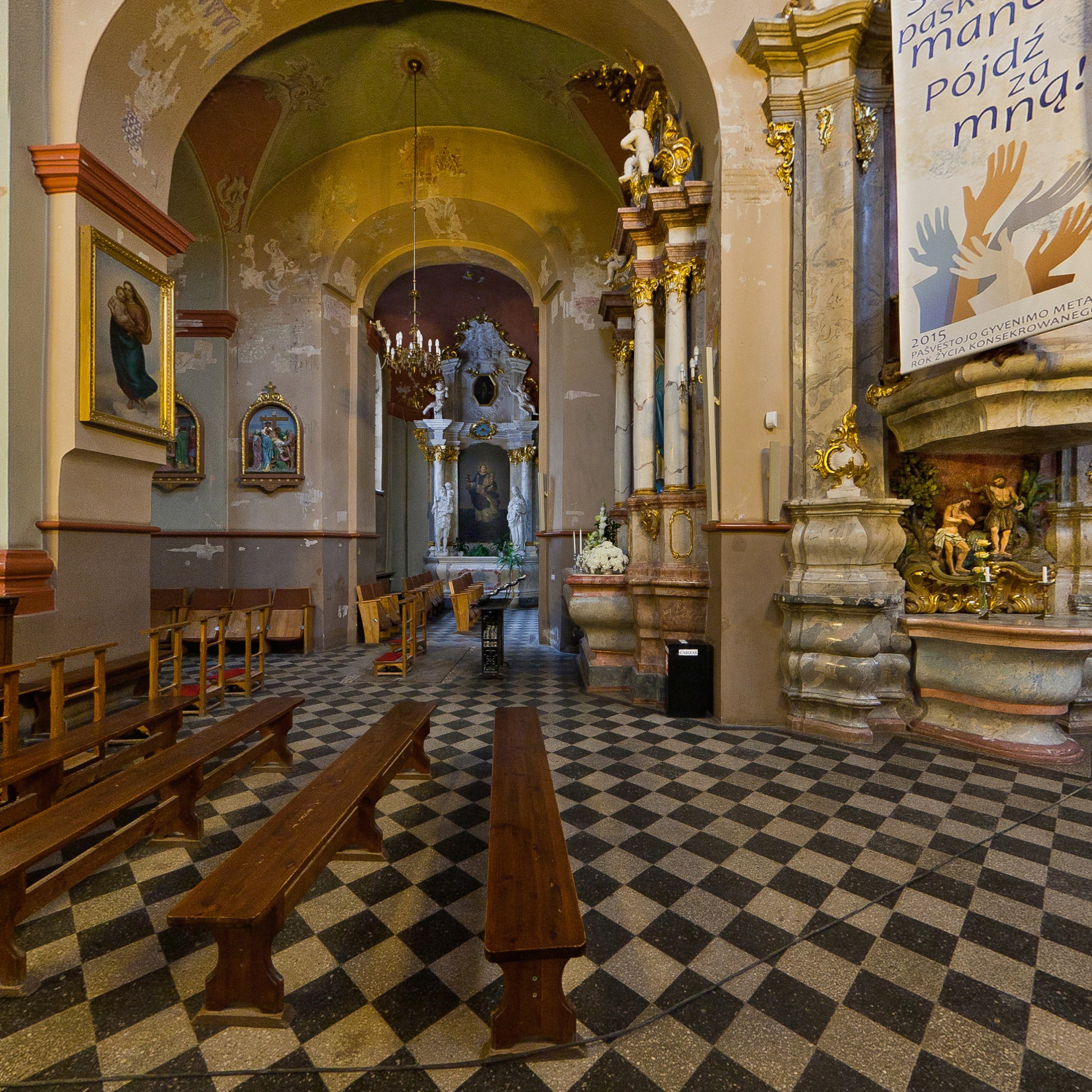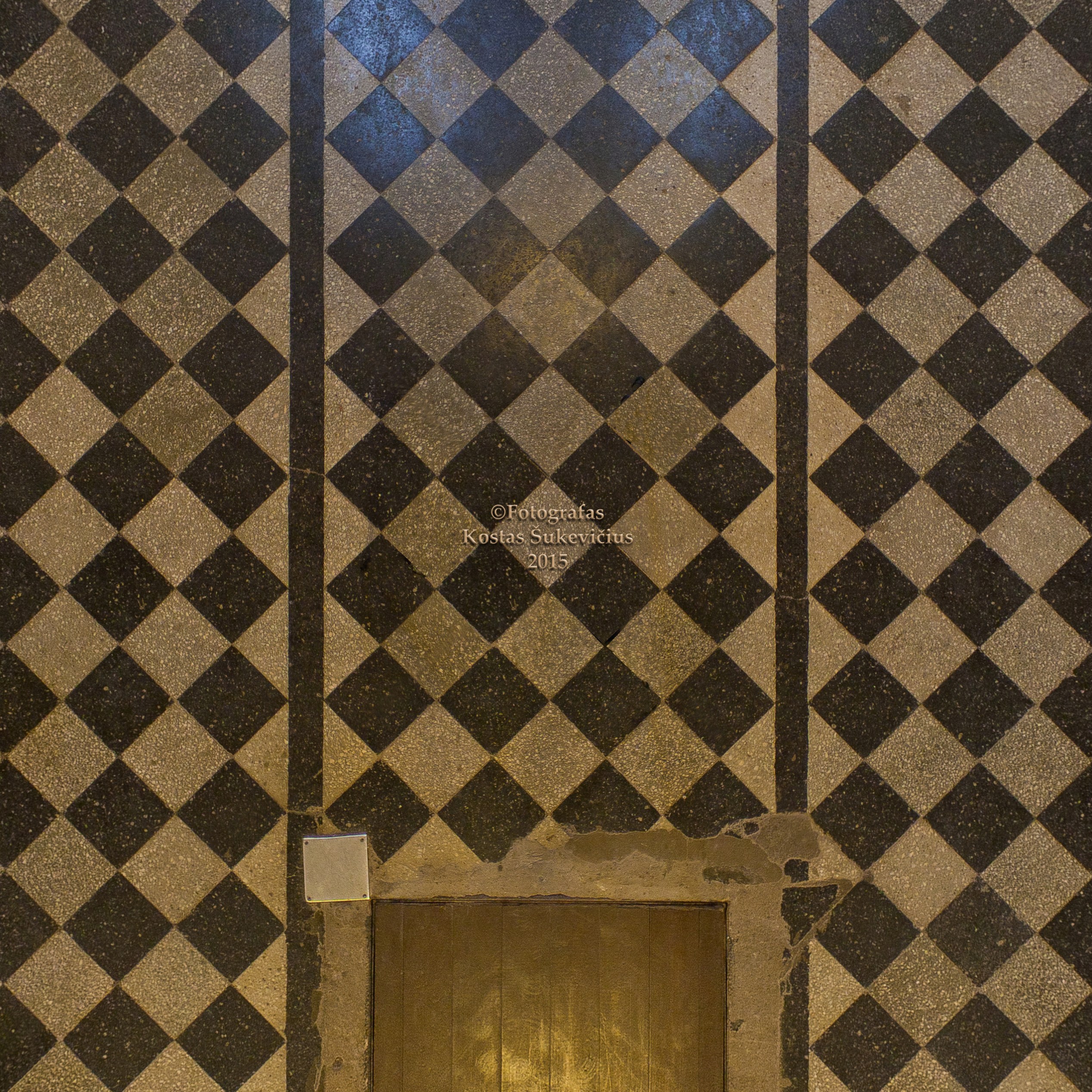 Sound background: Egle Maciukeviciute (organ)
Description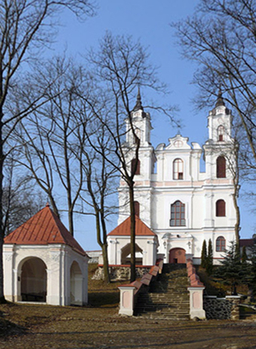 The Swedes attacked Vilnius in 1662. The Russian-Swedish war began. Bishop of Vilnius Jurgis Bialozaras, being the guardian of the chapter treasures, saved part of the holy articles of the Cathedral. He took them out and hid somewhere in the environs of Vilnius. Unfortunately, he was robbed of part of the treasures by the Swedes but managed to escape from them. Later he ran into Cossacks who took away everything he had. The Polish army soldiers robbed him of his last clothes and hung his canonical cross off. The Bishop managed to save his own life and after the war he promised to build Christ Calvary Way. During 1662-1669 he built the first wooden church, a monastery and 35 Stations of the Cross following the Christ's Road in Jerusalem .
During 1755-1772 the Dominicans constructed brick monastery buildings and the church, which was consecrated as the Church of the Discovery of the Holy Cross f St Cross.
The wooden chapels of the Road of the Cross burned in the 18 th century and were replaced by 19 brick chapels of baroque style. At the same time nine wooden gates and a small bridge over the Cedronas were constructed. This baroque church has two beautiful towers. 60 steps of stairs built of trimmed stones lead the way to the church. In 1812 the French used the church and monastery buildings as a hospital and barracks and robbed them when leaving. Besides, later the fire destroyed monastery equipment and a big library. After that the Dominicans rebuilt all the buildings: the church with monastery and the chapels.
The fronton of the church contains the inscription saying: "Per crucem ad lucem" (" Through
the cross to light" ) while the great altar - ,,Non istum , sed Christum crede per istum" (,,Not that Christ, but believe in Christ through that"). The interior of the vaults of the church is decorated with interesting fescas of Palubinskas. The Dominican monks managed the Kalvarijos' buildings until 1850, Vilnius priests were appointed here later. Lithuanian priest Jonas Vienažindis, later transferred to the Alionys parish, was the vicar until 1930. Polish priests managed the church up until the war. The Bolsheviks bombed out the chapels in 1962. The chapels are being rebuilt at the moment and the people have a service of Stations on Whit Sunday (Pentecost).
Vytautas Šiaudinis
Till toppen